Instead of reviewing books like I should be doing, I have been immersed in the world of TV series! Yeah, I'm reading several books right now: Simon vs The Homosapiens Agenda (which I'm loving), Clean Sweep and Miss Peregrine's Home for Peculiar Children. However, I have been feeling like watching shows more. Hence, not finishing one single book in 1 week. Anyways, that's why I decided I should share all the series I'm currently addicted to!
The 100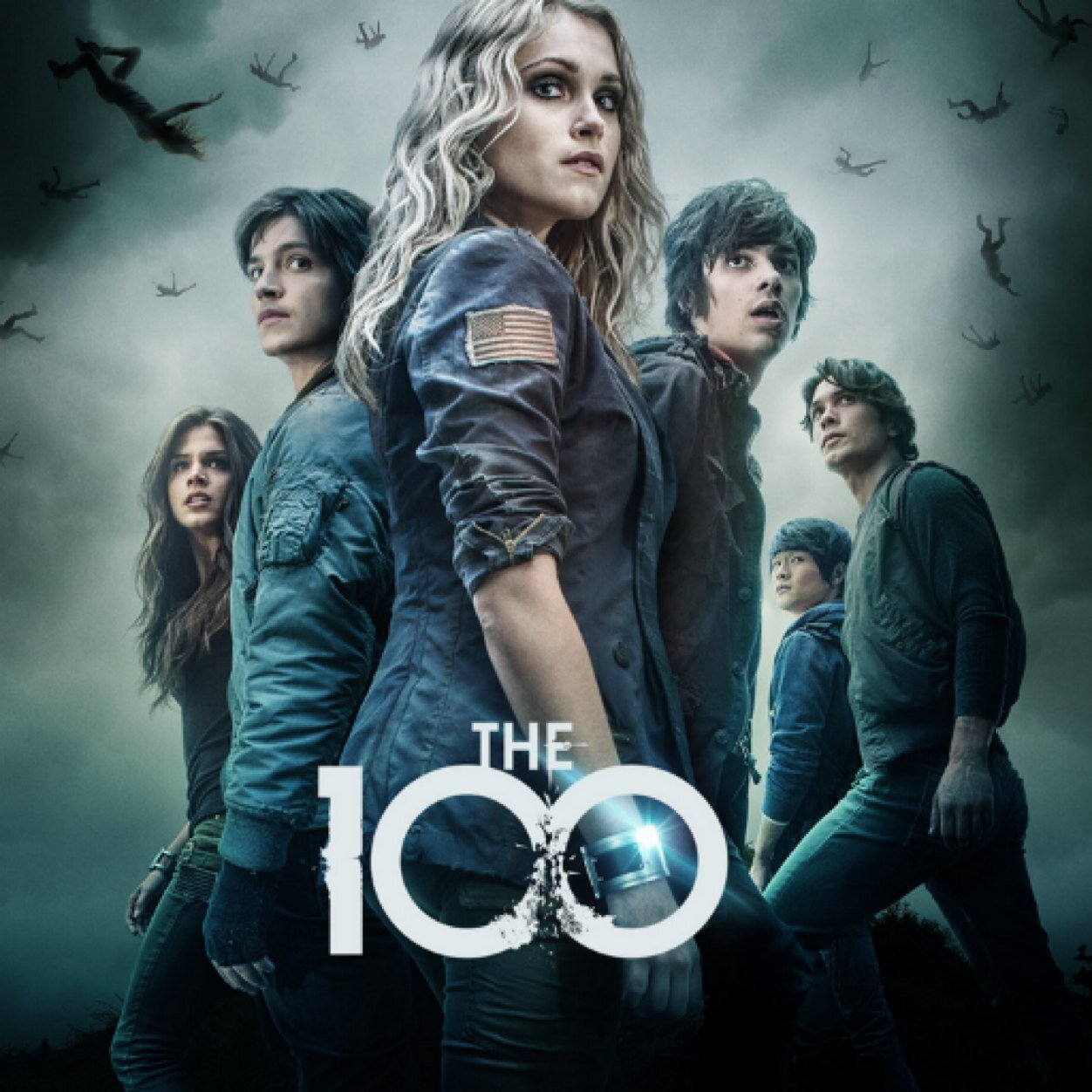 Set 97 years after a nuclear war has destroyed civilization, when a spaceship housing humanity's lone survivors sends 100 juvenile delinquents back to Earth in hopes of possibly re-populating the planet.
So yeah, this must be one of the most underated or underwatched tv series out there right now. This might seem like one more teenage drama, it's CW ffs. However, don't be fooled. The 100 is one amazing series that makes you question your physical and moral limits as a human being. It's addictive, it's fascinating. GO WATCH IT. Also, season 3 has started 2 weeks ago and DEAR GOD HAS IT BEEN AMAZING! The showrunners are killing me and let me tell you, they are some shipsinkers and sure love to troll with us fans!
The Good Wife
Alicia has been a good wife to her husband, a former state's attorney. After a very humiliating sex and corruption scandal, he is behind bars. She must now provide for her family and returns to work as a litigator in a law firm.
This is a show that has been running for 7 years now and I'm devouring this new season. Alica Florrick is a lawyer that has been through a lot but now has gone back on her feet and is showing the Chicago Scene that she is a force to be reckoned with. I'm a little appreensive about how everything will play out in the end as there are some rumors that this might be the final season. If you like politics, conspiracies, unfullfilled romance and fast-paced tv series, give it a go. You won't be disappointed.
2 Broke Girls
Two young women waitressing at a greasy spoon diner strike up an unlikely friendship in the hopes of launching a successful business – if only they can raise the cash.
I might be a little late on this ride but I've recently started watching 1 Broke Girls and DAMN is it catchy and funny. I love the dynamics between Max and Caroline and, honestly, all the characters have their spotlight and the show wouldn't be the same without them. Earl, Sophie, Oleg and Han make the show what it is and even though I am only on Season 2, I'm sure it won't be long until I catch up with the 5th season that is currently airing.
Honorable Mentions: How to Get Away with Murder and Law and Order: Special Victims Unit
HTGAWM: A group of ambitious law students and their brilliant criminal defense professor become involved in a twisted murder plot that promises to change the course of their lives.
L&O: SVU: This show introduces the Special Victims Unit, a new elite squad of NYPD detectives who investigate sexually related crimes.
This are two special series for me. I stopped watching How to Get Away with Murder after watching Season 2 episode 3 because I felt like I needed the whole season completed so I would binge watch it. Why? Because so damn much is going on! Also, I'm not a huge fan of flashbacks so binge-watching it will make it easier for me to watch this amazing series. Afterall, the flashbacks are what make the show! Law and Order: SVU is one of those series that I watch whenever a episode is airing on TV. I love the show but never get around to watching it from episode 1. Let's be real, the show has, what, 15 seasons? Anyway, it's a wonderful series, that is actually realistic, as opposed to many criminal tv series that are airing right now. Sometimes justice is served, other times the criminal is never caught. Also, it's much better than Law and Order (the original).
MUST WATCH: Jessica Jones
A former superhero decides to reboot her life by becoming a private investigator.
I watched this in 3 days more or less and I guess that says it all!