Fantasy Lover by Sherrilyn Kenyon
Series: The Entire Dark-Hunterverse (#1)
Published: 18th February 2012
Publisher: St.Martin's Press
Goodreads: "Dear Reader,
Being trapped in a bedroom with a woman is a grand thing. Being trapped in hundreds of bedrooms over two thousand years isn't. And being cursed into a book as a love-slave for eternity can ruin even a Spartan warrior's day.
As a love-slave, I know everything about women. How to touch them, how to savor them, and most of all, how to pleasure them. But when I was summoned to fulfill Grace Alexander's sexual fantasies, I found the first woman in history who saw me as a man with a tormented past. She alone bothered to take me out of the bedroom and onto the world. She taught me to love again.
But I was not born to love. I was cursed to walk eternity alone. As a general, I had long ago accepted my sentence. Yet now I have found Grace–the one thing my wounded heart cannot survive without. Sure, love can heal all wounds, but can it break a two-thousand-year-old curse?
Julian of Macedon "
Review:
Julian of Macedon, the man who made me fall in love with the Dark-Hunter series. (I fell for him as well, obviously).
Grace Alexander a sex therapist has a non-existing romantic life, until her hilarious best friend Selena makes her summon a love-slave named Julian of Macedon.
"Oh take me, great gorgeous love-slave and have your wicked way with me. I command you to rise"
"Come and ease my aching loins, O great Julian of Macedon, Julian of Macedon, Julian of Macedon."
Julian has been trapped in a book for a very long time, he used to be a fearless general of an ancient army, until the day he was betrayed by his brothers, Eros /aka Cupid and Priapus.
But Grace didn't actually expect Julian to come out of the book, so when he appears on her porch completely naked she doesn't know wether to scream or swoon (probably both).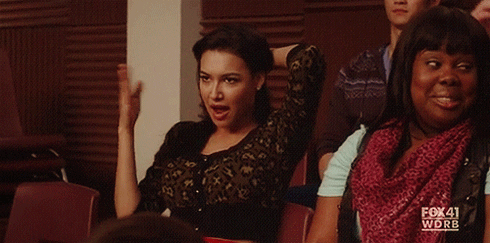 "Just where do you think you're taking me?" (…) "I'm taking you to your bedroom where we can finish what we've started," he said simply, as if he were discussing the weather."
Despite Julian looking like a sex God, Grace can see the pain in his eyes, the ghosts of his past and the fear of returning to the book in one month. And the only way Julian's curse can be broken is if he waits until the next full moon to have sex with a daughter of Alexander. However, as the days go by, it keeps getting harder and harder for him to resist his urges.
"You can't fear dying when you have no reason to live."
My two favorite scenes are without a doubt:
– when Grace tries to teach Julian how to drive. The man might be talented in a wide range of things, but definitely not driving…
"Well then, just imagine the stories you can tell your men when you get back to Macedonia about the great steel beats you drove… around a parking lot."
…and "the sexy reading session"… I have to admit that before reading this book I have never though reading to someone could be this sexy.
"What is this? A strip reading session? I read a paragraph, you open a button?"
Overall this book is hilarious, romantic, amazing, and has everything I need in a great book, it was simply amazing to get back to the Dark-Hunterverse!!!
4 Chibis