Guilty Pleasures by Laurell K. Hamilton
Series: Anita Blake, Vampire Hunter (#1)
Published: 1st January 1993
Publisher: Berkley
Goodreads: "Published over ten years ago by Ace, Guilty Pleasures marked the debut of a series that was destined to grow from cult favorite to a major New York Times bestseller. Now, for long-time Anita Blake junkies and newfound fans, Guilty Pleasures makes its trade paperback debut. Readers will learn how Anita Blake started raising the dead-and killing the undead. And how she met Jean Claude, the master vampire destined to become not only her biggest nemesis, but her greatest lover…"
Review
My reaction after reading Guilty Pleasures: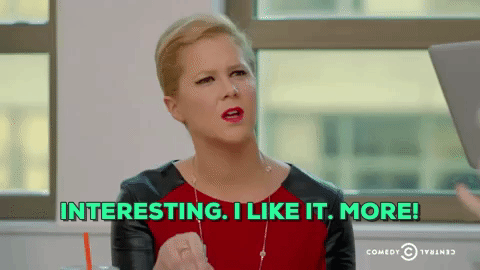 Thing is… there are 25 books in this series (26th on the works), so how am I going to do this?
We got a badass in town, her name is Anita Blake, aka the Executioner, she raises the dead for a living and kills vamps whenever she has to (it also gives her tremendous pleasure to do so).
One day Anita gets a visit from Willie, recently turned vampire, who wants to hire her to investigate the vampire murders going on in St.Louis, however, Anita refuses, she doesn't to put her life in danger, again. Things don't go her away, when the life of one of her friends gets threatened at Guilty Pleasures, the vampire strip bar she goes to on a bachelorette party. To save her friend from enslavement, Anita investigates the murders, getting herself involved in more trouble than she thought.
Not going to tell you more, the fun thing about this book was not knowing what was going to happen next.
Just be aware that this is your book if you like UF books with crush-worthy characters *coff-Edward-and-Jean-Claude-coff*, badassery in general and let's not forget that reading this book is the equivalent to getting into a Horror House, it was scary as f***!
*SPOILERS AHEAD*
Anita is one of my fav characters ever, I read loved how in one moment she is talking about how hiding a gun in a purse means to get killed, and in the other she tells you about her penguin stuffed animal collection, or her natural orange juice secret xD
4.5 Chibis